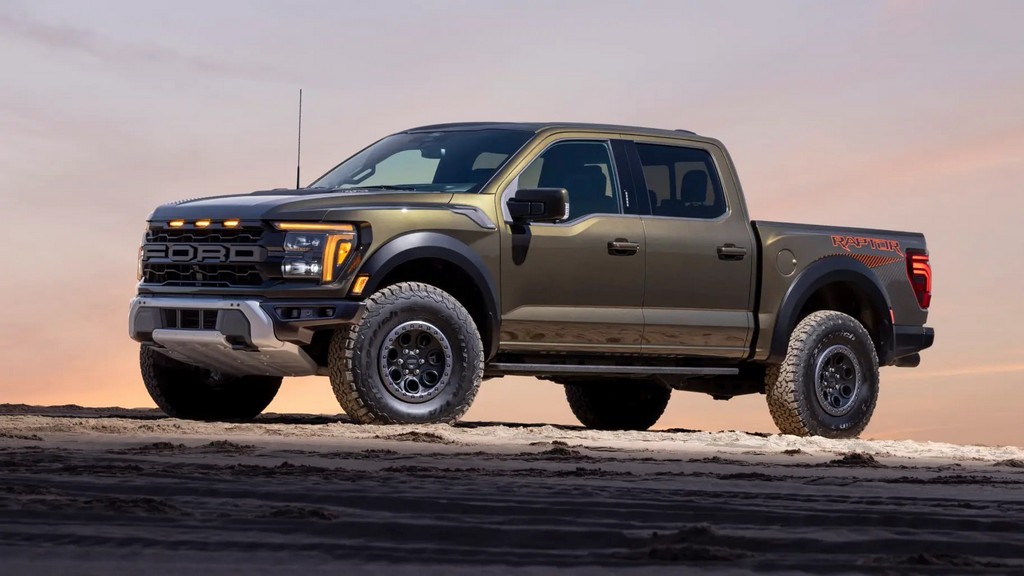 2024 Ford F-150 Raptor: Elevated Off-Roading with Dual Live Valve Fox Shocks and More
The 2024 Ford F-150 Raptor has emerged as the quintessential embodiment of American capability on wheels. With the 2024 Ford F-150 receiving a significant mid-cycle refresh, the off-road-ready Raptor isn't far behind, gaining a slew of enhancements over its 2023 predecessor.

The standout upgrade for the 2024 model year is the inclusion of new Fox Dual Live Valve shocks on Raptor variants equipped with 37-inch tires. While this may appear to be a modest change, it represents a profound improvement in the Raptor's suspension control over challenging terrains. In contrast to the single Live Valve dampers, where Ford's adaptive damper algorithms primarily govern compression damping, the Dual Live Valve dampers introduce independent adjustability for rebound damping. Ford's engineers have meticulously fine-tuned the algorithm to harness this added control to the fullest.

According to Tony Greco, Ford Performance Program Manager for the F-150 Raptor, these dampers transform the truck's feel, making it "more glued to the ground" and serving as a "perfect complement to our [five-link] rear suspension." This advancement underscores Ford's commitment to refining the Raptor's already impressive off-road capabilities.

In addition to the innovative shock absorbers, the 2024 Raptor boasts a newly designed modular front bumper. The center section of this bumper is shared with the F-150 Tremor, while the endcaps can be customized to suit individual preferences or specific needs. This design not only provides greater flexibility but also opens up numerous possibilities for aftermarket accessories and modifications. In the case of the Raptor, the endcaps have been tailored to expose more of the tire, distinguishing it from its 2023 counterpart.

To further enhance the 2024 Raptor's visual appeal, Ford offers a striking new color option called Shelter Green. This unique shade adds a touch of freshness to the Raptor's already bold exterior. For those seeking an even more aggressive appearance, the Raptor R variant comes equipped with a distinctive power dome hood, setting it apart from its V6-powered counterparts.

In conclusion, the 2024 Ford F-150 Raptor brings a compelling set of upgrades to an already popular truck. These enhancements reflect Ford's dedication to continually elevating the Raptor's performance and desirability. Whether you're navigating challenging off-road trails or cruising through city streets, the 2024 Raptor promises an exhilarating and capable driving experience. Don't miss out on the chance to own this winner of a truck while it's hot off the assembly line. The 2024 Ford F-150 Raptor is poised to conquer both the off-road terrain and the hearts of truck enthusiasts across the nation.