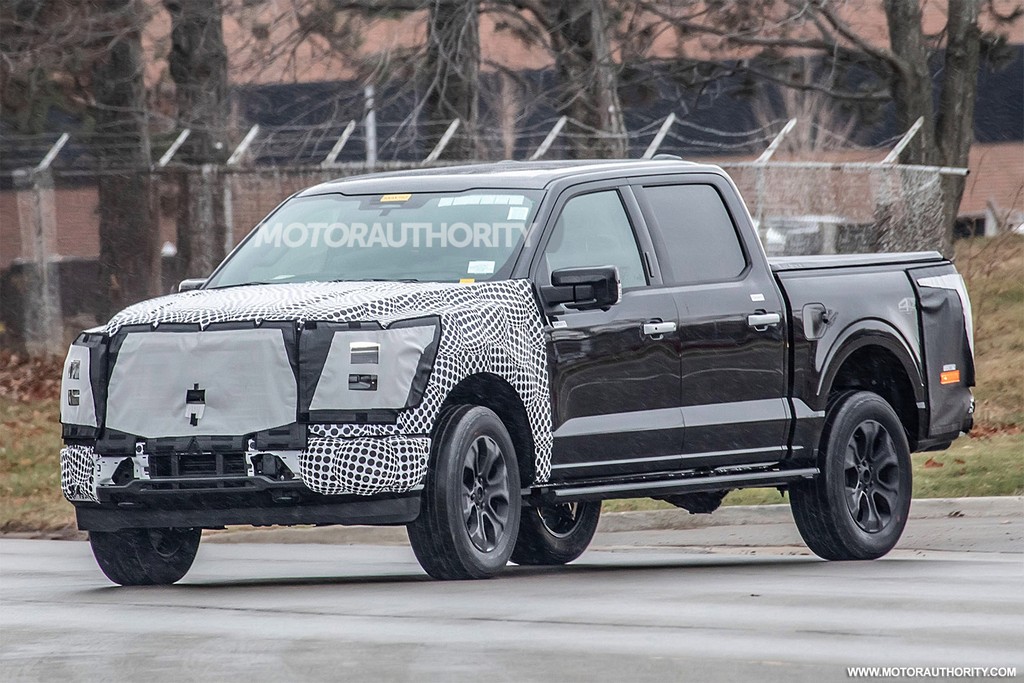 2024 Ford F-150 Raptor
For many years, the Ford F-150 has been a reliable workhorse, and the 2024 Ford F-150 Raptor builds on that reputation. This strong truck was made with off-road fans in mind. It has top-of-the-line features and qualities that will amaze you.
Ford's Raptor brand has become a worldwide hit, but it all started in 2010 with the F-10 SVT Raptor. Its vehicle was an improved version of the well-known F-150 full-size pickup that was tuned for off-road use. This strategy is still used with the new F-150 Raptor, which went on sale for the 2021 model year and got the V-8-powered Raptor R model for the 2023 model year. There are light upgrades for 2024, but it is restricted to alterations in appearance and functionality.
It is also made to fit your needs to get the best value possible.

Features
The 2024 Ford F-150 Raptor is built for off-road performance and has FOX Live Valve monotube shocks, which modify damping in real-time based on terrain and driver input. It has a lightweight body and a unique interior full of creativity. All-terrain tires and 17-inch wheels are also included. The Raptor's interior has supportive seats with distinct stitching and a steering wheel covered in leather. It consists of a four-wheel drive system and a 10-speed automatic transmission. The Raptor has a high-output 3.5-liter V6 EcoBoost engine that generates 450 horsepower and 510 lb.-ft of torque and a high-strength, military-grade aluminum alloy body with a fully boxed high-strength steel frame.

Exterior
The bold and striking exterior design of the 2024 Ford F-150 Raptor will keep everyone on their feet. The classic Ford logo is proudly displayed in the larger-than-ever front grille. The truck's body has been broadened, giving it a more athletic and dynamic appearance. The truck's suspension has been improved to provide an even smoother ride, and it is mounted on huge 35-inch tires.
All the lighting on the Raptor is LED lightning, including the headlights, taillights, and fog lights. Also, the vehicle sports a unique front-light bar that enhances its visual quality and functionality.

Interior
The interior of the 2024 Ford F-150 Raptor is just as remarkable as its appearance and driving attributes. The wide and comfortable cabin has plenty of room for people and cargo. High-quality leather is used for the covering of the seats and the steering wheel.
The SuperCab body, which has five seats, is the only body style available for the F-150 Raptor of this generation. The bed is 5.5 feet long. Ford might continue to offer different Raptor versions in the future, as it did in the past, but it doesn't seem very likely.
The Raptor comes standard with Ford's Co-Pilot 360 suite of active safety and driver assistance features. Adaptive cruise control, lane keep assist, automated high lights, and front and rear automatic emergency braking are the features included.
The Raptor also has a leading-edge infotainment system with a big touchscreen, Bluetooth connectivity, and Apple CarPlay and Android Auto support. Also, the truck includes a top-notch audio system that produces crystal-clear music. There is also a 12.0-inch digital gauge display. A 360-degree camera system which is a useful tool for navigating narrow routes or even a simple parking lot, is available. A wireless charging pad and an 18-speaker Bang & Olufsen premium audio system are further technological enhancements.

Engine power and performance
The 2024 ford f-150 raptor has a powerful 3.5-liter EcoBoost v6 engine that pumps 450 horsepower and 510 lb-ft of torque. It is coupled with 4wd and a 10-speed automatic transmission. A 10-speed automatic transmission that offers seamless and accurate shifting is coupled with this engine. The standard Raptor reached 60 mph in 5.6 seconds in motor trend testing. Anticipate fuel efficiency to be around 14–15–16–18 mpg.
Also, the Raptor includes a brand-new four-wheel drive system created especially for off-road use. This system allows the truck to easily navigate even the most difficult terrain. Depending on the landscape, the Raptor's FOX Live Valve shocks automatically modify the suspension to give the greatest ride possible.

Body kit
The 2024 ford f-150 raptor has a distinctive body style that features a sharp grille, flared fenders, and unusual badging. There are various aftermarket body packages available, though, that can improve the appearance and performance of the vehicle for people who want to customize the appearance of their truck further.
The Roush performance off-road kit is one of the most well-liked body kit choices for the 2024 ford f-150 raptor. This package has a new front bumper with built-in led lights, a skid plate, fender flares, and graphics with the Roush logo. The upgrade is intended to give the truck a more aggressive appearance while improving off-road capability.
The addictive desert designs stealth fighter body kit is another well-liked choice. Together with a set of fender flares, a bed cage, and a new front bumper with a unique style that combines led lights and a skid plate, this package also comes with a set of fenders. The stealth fighter kit focuses on off-road performance while being practical and fashionable.
Each package has options for bumpers, fender flares, suspension improvements, and other parts intended to enhance the truck's appearance and performance.

Pricing
The 2024 Ford F-150 Raptor's starting price is $122,000, as opposed to the 2023 model, which has a starting price of $109,145.

Pros & Cons
Pros
A luxurious, cutting-edge setting
It can readily go on routes with uneven terrain.
Raptor R's acceleration is mind-blowing.

Cons
Raptor R is pricey.
It is not suited for folks who value subtlety.
The material quality is only fair.
It has a lackluster outward design.

Conclusion
A real powerhouse of a truck, the 2024 Ford F-150 Raptor offers the perfect balance of performance, style, and comfort. The Raptor is the perfect off-road vehicle because of its improved suspension, strong engine, and cutting-edge four-wheel drive system. The 2024 Ford F-150 Raptor is the ideal option if you need a stylish truck that can handle rough terrain.
[ngg src="galleries" ids="22″ display="basic_thumbnail" thumbnail_crop="0″]

Photo Credits: motorauthority.com