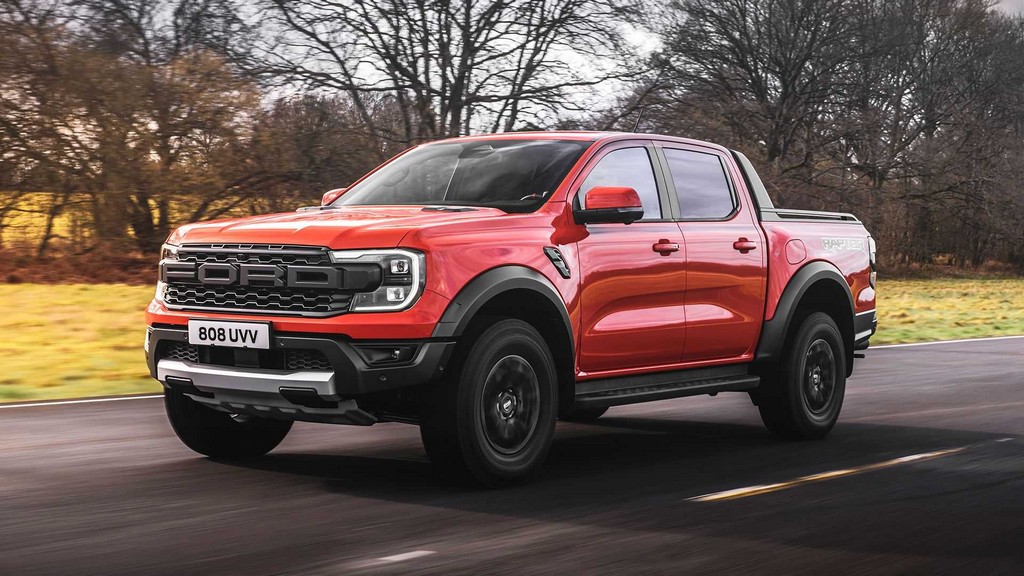 2023 Ford Ranger Raptor Is Mighty Impressive In Acceleration Test
0-62 mph in less than 6 seconds sounds very good to us.

The new Ford Ranger Raptor isn't available in the United States yet but it will eventually arrive in North America. We haven't had the chance to sample the performance truck yet but we expect to get behind the wheel in the very near future. If you are eager to find out how quick the pickup truck is off the line, you don't have to wait until it arrives in the US. Thanks to a new video, we can see the 2023 Ranger Raptor in action unleashing all its potential.

The PDriveTV channel on YouTube recently had the privilege to test drive the new Ranger Raptor. The vehicle featured in the clip above is from the Australian specification, which means it has the more powerful version of the 3.0-liter EcoBoost V6. As a reminder, due to emissions restrictions, in Europe, the truck has just 288 horsepower (215 kilowatts) and 362 pound-feet (491 Newton-meters).

That's not the case for the AU market, though. In the Land Down Under, the speedy truck comes with 392 hp (292 kW) and almost the same amount of torque as the European version. That's a significant boost over the EU-spec model and it translates into very impressive acceleration figures. The team that did this test drive performed a few different sprints but we are obviously most interested in the 0-62 miles per hour (0-100 kilometers per hour) data.

The best achievement the Ranger Raptor recorded was 5.79 seconds with a simulated launch control function. Without holding the brakes and pushing the throttle pedal, the truck did the sprint in 6.43 seconds, which is still quite impressive. Bear in mind that we are talking about a 5,340-pound (2,422-kilogram) truck with chunky tires and an off-road-tuned transmission. It's obviously not a street truck and still remains a pretty capable off-roader as this video also shows.

Impressed? We are. If you like what you see, you are probably going to be happy to hear this truck will be sold in the United States starting later this year. It's unclear if it will be a 2023 or 2024 model at that point, and it's also unknown if the truck will undergo any significant changes for US and Canadian buyers. We believe only the 3.0 V6 EcoBoost engine will be available on this side of the big pond as opposed to Europe's alternative twin-turbo four-cylinder diesel.
[ngg src="galleries" ids="13″ display="basic_thumbnail" thumbnail_crop="0″]
Article Credits: Angel Sergeev
Full Articles: https://www.motor1.com/news/633025/2023-ford-ranger-raptor-acceleration-test/