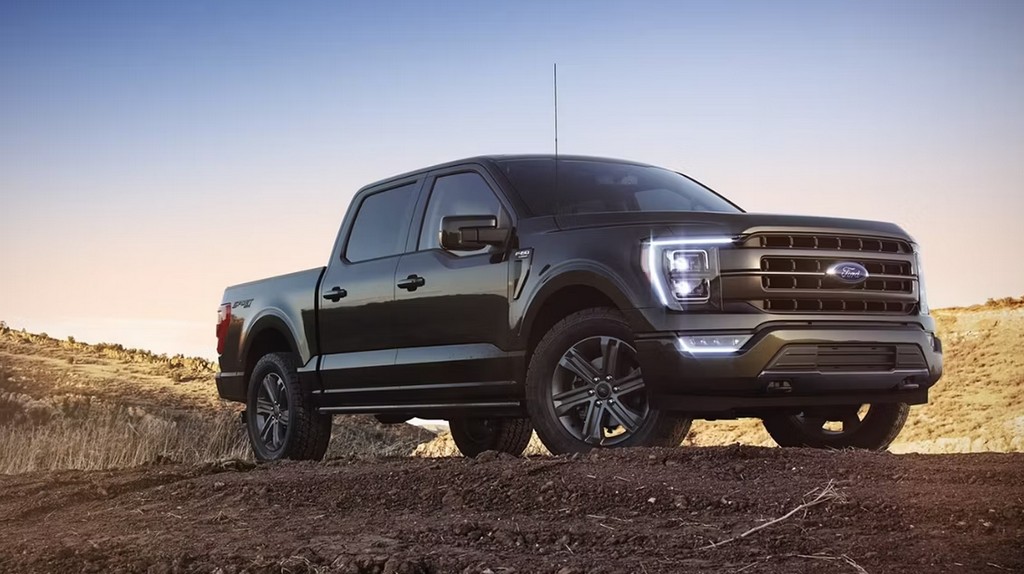 Unleash the Beast: Transform Your Ford F-150 with 700 HP for Under $50,000
The Ford F-150, an enduring symbol of American strength and capability, has taken an exhilarating turn with the introduction of the FP700 supercharger package. Developed through a collaboration between Ford Performance and Whipple Superchargers, this package has the power to turn your ordinary F-150 into a roaring 700-horsepower street monster. It's a mod that might just make you question the need for a Raptor R.
Let's dive into what makes the FP700 package an enticing proposition for truck enthusiasts.

A Legendary Partnership: Ford Performance and Whipple Superchargers
The FP700 package is not your run-of-the-mill aftermarket modification. It's a product of a powerful partnership between Ford Performance and Whipple Superchargers, a name synonymous with supercharger excellence. This collaboration transforms a regular Ford F-150 into a road beast boasting 700 horsepower and 590 lb-ft of torque, making it a contender against the Raptor R.

To put this into perspective, a stock F-150 with the Coyote engine delivers 400 horsepower and 410 lb-ft of torque. The 2023 Raptor R, on the other hand, matches the FP700's 700 hp with its supercharged 5.2-liter V8 from the Shelby GT500. Ford Performance's confidence in the FP700 upgrade is further underscored by the inclusion of a 3-year, 36,000-mile warranty.

It's worth noting that the FP700 package is available for 2021-2023 F-150 trucks and must be added after purchase for emissions compliance. However, it is emissions legal in all 50 states, and Ford dealerships can expertly perform the upgrade.

Breathtaking Performance, with a Few Caveats
Driving the FP700-upgraded F-150 is a hair-raising experience. With 700 horsepower at your command, the acceleration is nothing short of brutal, pinning you to your seat as you floor the throttle. The FP700 F-150 comes equipped with a 10-speed automatic transmission, and unless you're an avid manual enthusiast, you'll likely prefer to let the automatic transmission handle the gear changes.

However, there's a minor quibble. The transmission sometimes struggles to cope with the newfound power, resulting in a somewhat uncertain shifting experience. When traction control is dialed down, the truck becomes even more restless, potentially unleashing a symphony of tire-squealing burnouts.

The suspension, modified for improved handling, does come at a cost. The ride isn't as smooth as a standard F-150, and you may notice some extra vibrations on the highway. But given the massive power gains, it's a reasonable trade-off, and the F-150's reputation for durability offers peace of mind.

The Sweet Sound of Power
Under the hood of the FP700-equipped F-150, a 3.0-liter Whipple supercharger isn't there to whisper; it's there to roar. While the Borla Ford Performance exhaust produces a satisfying sound, both hosts from TheStraightPipes agreed that a bit more supercharger whine wouldn't hurt. This truck's intent is clear: it's built for performance and doesn't shy away from making its presence known.

The Practical Choice: FP700 vs. Raptor R
Now, let's talk numbers. The Raptor R is an awe-inspiring off-roading beast, but it comes with a hefty price tag, easily exceeding $100,000. In stark contrast, the FP700 package starts at a wallet-friendly $12,350 (plus installation and shipping). This means you can transform a base XL trim F-150 with the 5-liter V8 into a 700-horsepower monster for under $50,000. Even if you opt for just the supercharger upgrade, it's still an attractive option at $45,895.

The FP700 package includes the 3.0L Whipple Supercharger, offering 700 hp and 590 lb-ft of torque. Additionally, you'll receive Ford Performance fender vents, a rear lowering kit, a rocker panel aero delete kit, and Ford Performance front floor mats. If you want to further personalize your FP700-upgraded F-150, you can choose between the Bronze Edition or the Black Edition, each adding distinctive aesthetics to the mix.

A Surprising Comparison: FP700 vs. SVT Lightning
Yuri from TheStraightPipes dropped a tantalizing comparison, likening the FP700-equipped F-150 to the Ford SVT Lightning, which also featured a supercharged V8. Both vehicles offer vastly different driving experiences, underscoring the FP700 package's versatility. While Ford's Raptor lineup excels in off-roading, the FP700 package caters to those seeking raw power and a street-style supercharged V8.

Fuel Efficiency: A Trade-Off for Power
With great power comes, well, not-so-great fuel efficiency. During their review, Yuri and Jakub averaged around 9.1 MPG, a reminder that this level of performance doesn't prioritize gas mileage. For context, the 2023 F-150 Raptor R 4WD offers a combined gas efficiency of 12 mpg, utilizing a 5.2-liter V8 with 700 horsepower and higher torque at 650 lb-ft. The FP700 package falls in a comparable range.

In conclusion, TheStraightPipes' review underscores the successful collaboration between Ford and Whipple, transforming one of America's best-selling trucks into a 700-horsepower street dominator. It's an enticing proposition, especially when you consider the affordability and practicality it offers compared to the Raptor R. If you crave power and performance without breaking the bank, the FP700 package may just be the answer you've been looking for.