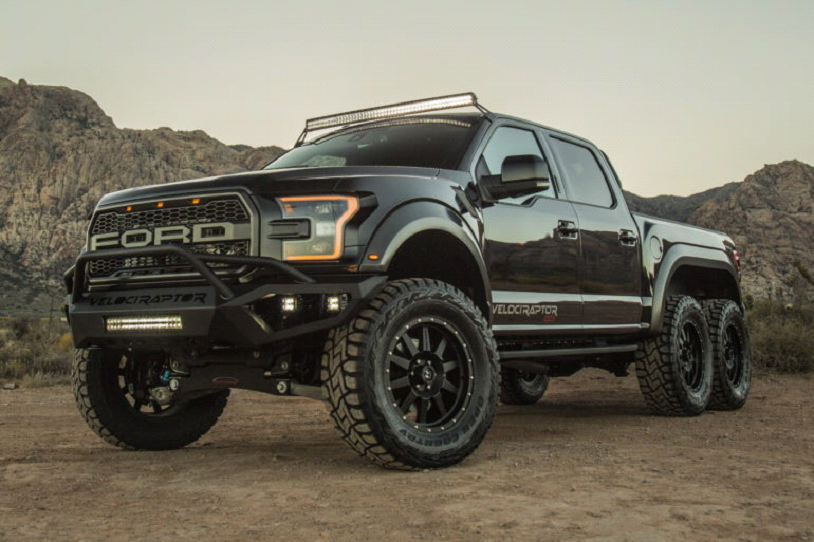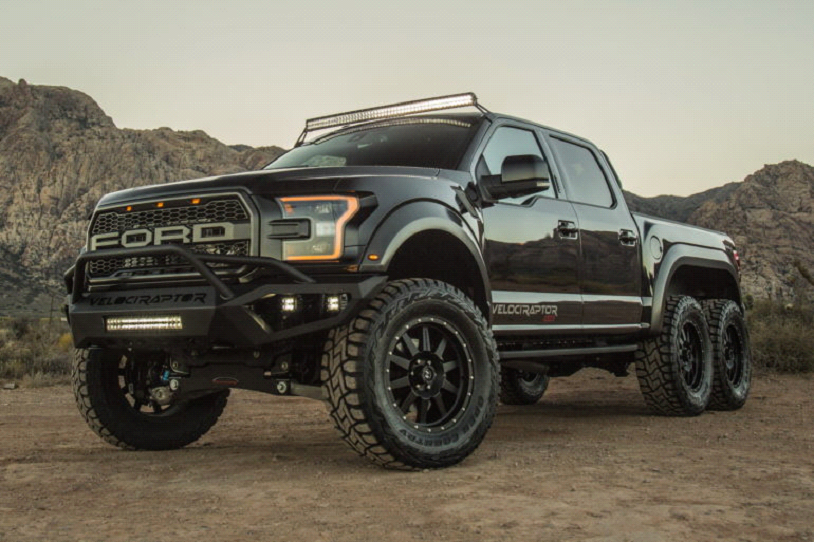 Ford VelociRaptor 6×6

The All-American answer to the monumental Mercedes-AMG G63 6×6 is the Hennessey VelociRaptor 6×6, and it was presented as part of the SEMA Show. The largest fair of tuned cars and tuning equipment in the world, which is being held these days in Las Vegas, is the logical place for the premiere of this modified Ford F-150 Raptor.

But the Hennessey VelociRaptor 6×6 bears little resemblance to the standard Ford F-150 Raptor on which it is based. By installing two turbochargers on the 3.5-liter V6 EcoBoost engine, the power exceeded 550 HP. Brembo supplied the racing brakes, the wheels are 20-inch with Toyo all-terrain tires, and power is sent to the chassis via all six wheels.

The 6×6 VelociRaptor comes with 6×6 locking rear axles, upgraded 20-Inch Wheels and off-road tires, an intercooler piping upgrade, a stainless steel exhaust system, and a 3 Year / 36,000-mile warranty.

The Fast and Furious-esque Ford also got an upgrade to the Fox Suspension, which will help while traversing all sorts of treacherous terrain.

As for the appearance compared to the standard F-150 Raptor, there are new bumpers, roll-bar and LED lights, and the two additional wheels, of course.

The ultimate off-road pick-up will go on sale at the end of the year. Only 50 will be produced at a price of 349,000 dollars. The Hennessey VelociRaptor 6×6 will be offered directly through the Hennessey Performance company but also through the network of authorized Ford dealers.