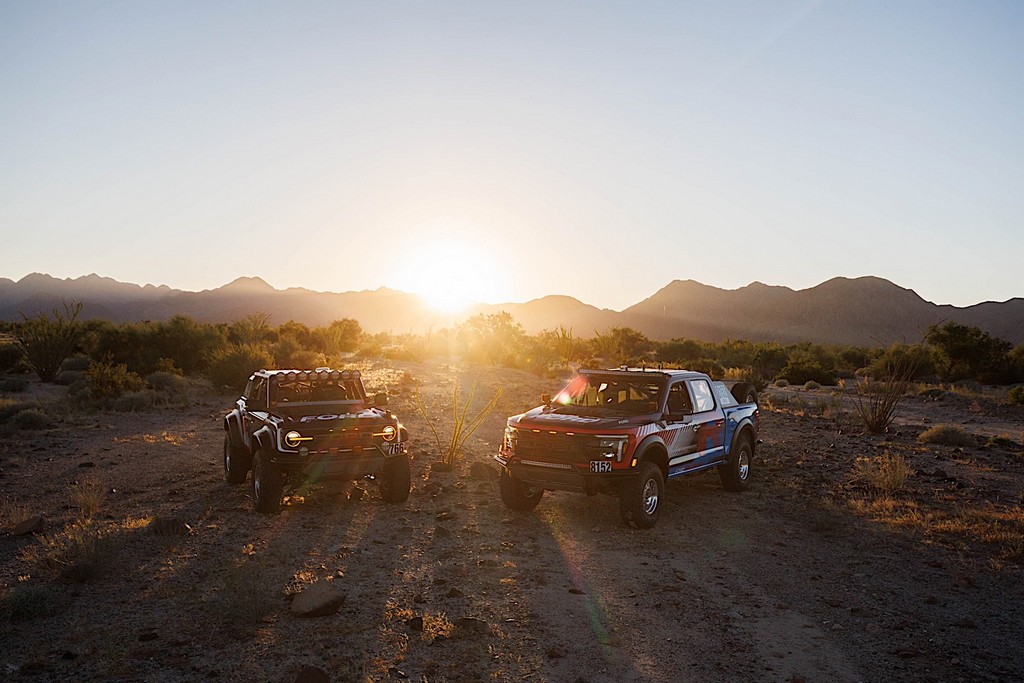 Ford Roars into the 2023 Baja 1000 with Two Beastly Raptors – Almost Stock, But Not Quite
In the heart of motorsport's iconic battleground, the BFGoodrich Tires 56th SCORE Baja 1000, presented by K&N, is set to unfold from November 13 to 18. Breaking new ground, this edition kicks off in La Paz, marking the first-ever start in the race's history at this location. Ford, a name synonymous with rugged performance, joins the fray with two formidable entries—nearly stock, but with a twist.

The Bronco Raptor Adventure:
First in line is the Bronco Raptor, poised to traverse the challenging course in the Stock Mid-Size category. Harking back to its legendary predecessor from 1969, this Bronco embraces its almost stock heritage, featuring the robust 3.0-liter EcoBoost engine unleashing 418 horsepower through a 10-speed transmission. Modified Fox shocks, custom bumpers, LED lights, and Method wheels equip it for the harsh terrain.

The skilled trio of Brad Lovell, Jason Hutter (2022 race winners), and Bailey Campbell (fresh from the Rebelle Rally in a Mustang Mach-E Rally) will commandeer the 2024 Ford Bronco Raptor, aiming to recreate history.

F-150 Raptor R Dominance:
The second contender, a variant of the F-150 Raptor R, embodies pure power with its 5.2-liter supercharged engine generating a staggering 700 horsepower. While maintaining stock integrity in critical components, minor upgrades to the intake system elevate its performance. Fox shocks, race-tailored coil springs, Method wheels, extra lights, and custom bumpers fortify this F-150 for the Baja battleground.

Loren Healy, Jason Scherer (three-time King of the Hammers champion), and John Williams will helm this "third generation of F-150 Raptor" through the unforgiving terrain of the Baja 1000.

Race Dynamics:
Both teams, steering their distinctive Raptors, will tackle the sportsman route, covering under 1,200 miles of challenging Baja terrain. As Ford gears up for this motorsport spectacle, the 2023 Baja 1000 promises a thrilling display of power, precision, and the indomitable spirit of off-road racing.