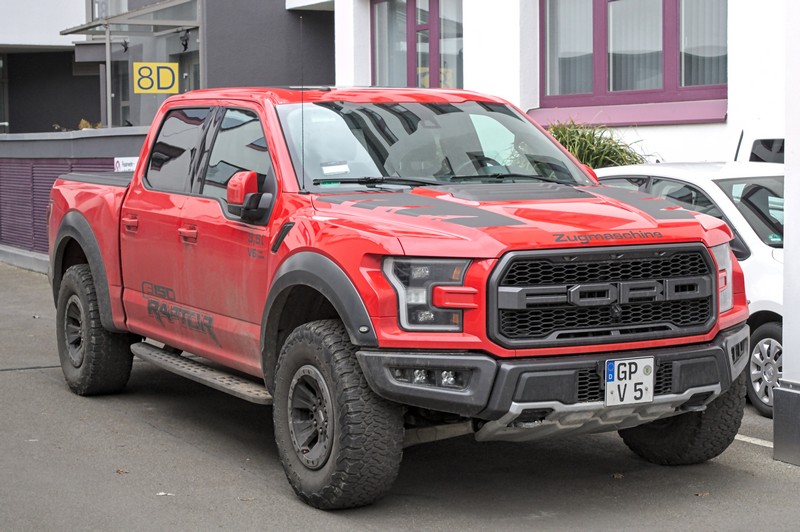 The Ford F-150 Raptor (second generation)
The Ford F-150 Raptor is a high-performance pickup truck based on the Ford F-150. The second generation of the Raptor was introduced for the 2017 model year and includes a number of updates and improvements over the first generation model.

One of the biggest changes to the second generation Raptor is the use of a new, high-strength, aluminum alloy body that helps to reduce weight while also improving durability. The truck is powered by a 3.5-liter twin-turbocharged V6 engine that produces 450 horsepower and 510 lb-ft of torque, which is paired with a 10-speed automatic transmission.

The Raptor also includes a number of off-road features that make it well-suited for rough terrain, including a specially-tuned suspension system with Fox Racing shocks, an electronic locking rear differential, and an advanced four-wheel drive system. The truck also includes a range of advanced technology features, including a touchscreen infotainment system, adaptive cruise control, and a 360-degree camera system.

Overall, the second generation Ford F-150 Raptor is a highly capable and versatile pickup truck that offers impressive performance and a wide range of features and capabilities for off-road driving.